A Headphone Story: The SE-1 Development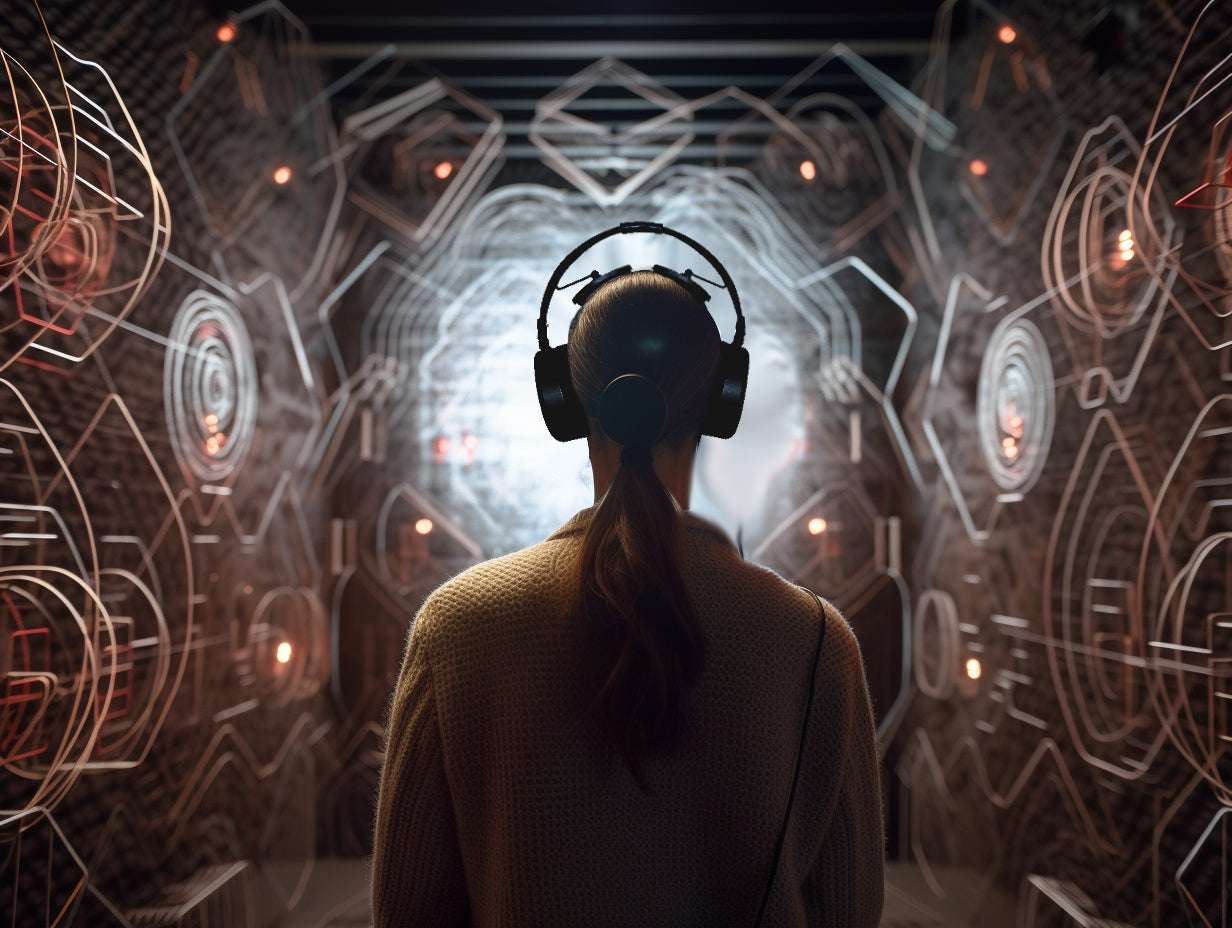 Been searching for the best stereo headphones? Learn more about the development of our SE-1 headphones in this brief guide
The development of modern headphones started in the late nineteenth century. The technology has improved immensely since that time. The latest innovation is the headphone lineage is the Sineaptic SE-1.
The SE-1 wireless stereo headphones feature a reimagined dual-diaphragm ribbon speaker. Ribbon speakers have been around for 100 years. Production constraints made improving the technology difficult.
Until now. Learn more about Sineaptic SE-1 stereo headphones and how they can radically improve your listening experience.
Better Listening with Ribbon Speaker Technology
Most headphone manufacturers have focused on technology like dynamic coils. After years of research, the team at Sineaptic discovered that ribbon speakers have an incomparable advantage. Ribbon speakers are a clear leader in sound reproduction. They increase the amount of information in the sound. The SE-1 can perfectly restore all recorded frequencies for most audio recordings. You can hear the most subtle nuances in the sound. The SE-1 gives you the closest possible reflection of the original artist's intent.
Integrating the Ribbon Driver
Driving the ribbon speaker is challenging. The sound quality from different circuits can vary widely. Incorporating an effective ribbon diaphragm array driver into wireless headphones for stereo required innovative solutions. The Sineaptic team originally intended to create a desktop headphone system. We decided to make a more accessible product, though. The general listening public will benefit from our portable wireless stereo headphones.
The ribbon driver remains independently and internally powered, like desktop speakers. The wide and immersive soundstage replicates two-channel audio. Extensive research on diaphragm thickness and placement gives you optimal sound reproduction. The SE-1 performs like a speaker you wear on your head.
Double Diaphragm Array
Our testing showed that having multiple diaphragms is essential. A double diaphragm array creates the best sound reproduction. The array features one vertical and one horizontal diaphragm. This system allows for a very wide soundstage. It creates the best possible sound reproduction.
Dual Device Connectivity for Quality and Convenience
The SE-1 has the latest Bluetooth 5.3 technology and a high-capacity battery built-in. The headphones also have a 3.5mm audio interface. Bluetooth lets you easily connect to any device. Bluetooth 5.3 gives you a high-quality listening experience with low latency. The SE-1 has an auto-switch feature that lets you move seamlessly from Bluetooth to wired listening. The 3.5mm option provides more flexibility. You can listen to devices that don't support Bluetooth or when Bluetooth isn't available.
Wired listening gives you an audiophile-quality sound. Bluetooth connections sometimes have compression and signal degradation. You avoid these issues with a wired connection. Gamers may prefer the 3.5mm jack to eliminate potential latency issues. A wired connection has a faster and more stable data transfer rate. It can produce a more responsive gaming experience.
Designed for Style and Comfort
The SE-1 is more than an audiophile listening experience. The stereo headphones are comfortable to wear. They have a distinctive style.
The design team at Sineaptic considered structural design elements such as:
Sound playback

Shock resistance

Ease of assembly

Circuit placement

Circuit routing

Mutual non-interference
For example, the size of the headphone ring depends on the size of the speaker, motherboard, and batteries. If the ring is too small, it won't provide enough of a sound chamber for the speaker. It won't hold batteries large enough for driving power.
If the ring is too large, the headphones won't be comfortable to wear.
Sineaptic engineers carefully chose the materials in the SE-1. Structural components use high-strength, durable materials. Parts that reflect aesthetic design use smooth-surfaced materials.
The ear cup provides comfort and ventilation without losing sound quality.
Developing Supply Chain Solutions
Sineaptic uses a variety of strategies to optimize our production methods. This helps us provide the best stereo headphones at the most competitive price. Our product development approach tackles all phases of the process at the same time. This accelerates development compared to a sequential approach. We can treat each aspect of the product with the same attention to detail.
Sineaptic has extensive supply chain resources. We work closely with our suppliers to ensure we have reliable sources of high-quality components. We develop relationships with suppliers to help us get the best components at the best possible prices. When developing the SE-1, our team worked tirelessly to anticipate potential production issues. We addressed supply chain weaknesses before they became a problem. We were able to reduce the time and cost of production while maintaining the highest quality standards.
We choose the most production-friendly processes. This includes all aspects of product design, such as:
Structure

Electronics

Assembly

Surface treatment
We can produce the SE-1 more quickly and efficiently.
Sineaptic keeps our production in-house. Our factory lets us control all aspects of the production process, including:
Research and development

Parts procurement

Production
We can maintain strict quality control standards. This helps ensure that our products exceed our customers' expectations.
Getting the Most from the Sineaptic SE-1
The SE-1 is ideal for personal listening and professional settings. You can enjoy your favorite music with more clarity and depth. Listening to podcasts and other long-form content is convenient and enjoyable. You can receive and make phone calls with crystal-clear audio quality. Enhanced audio for movies, TV shows, and games gives you an immersive experience.
In professional settings, you can precisely monitor audio recordings.
Experience the Difference SE-1 Stereo Headphones Can Make
SE-1 stereo headphones from Sineaptic are an innovative audio solution. Our groundbreaking improvements in ribbon speaker technology give you a more natural listening experience. The array design makes the SE-1 lighter than other stereo wireless headphones. Sineaptic has a robust supply chain. This helps us give you the best stereo headphones at the most competitive price. We optimize the production process for efficiency and performance standards.
Whether your needs are personal or professional, the SE-1 will transform how you listen. Sineaptic offers free shipping and free returns. Order the SE-1 today. and start enjoying a new listening experience.